COMPLETE AUTOMATION
AND ELECTRICAL SOLUTIONS
 

WE DEVELOP – WE PRODUCE – WE DELIVER

 
FUTURE OF AUTOMATION AND ELECTRICAL ENGINEERING
The APOCCA Group is a complete solution provider of Electrical and Automation Engineering.
The group consists of APOCCA and MLK.
Together we have executed numerous national and international projects across many Industries.
We offer you complete solutions ranging from Pilot studies to Consultation for Electrical and Automation projects, integrating design, software, hardware, production, installation, commissioning and service.
We also provide supervisors and project team for other Engineering like Mechanical, Hydraulics and Pneumatics.
WE DEVELOP – WE PRODUCE – WE DELIVER 

APOCCA is a complete Automation and Electrical Solution Provider. We offer everything from Engineering Consulting to Project Execution with complete delivery of Automation Solutions including Software Programming, Hardware Design, Electrical Panels, Switchgears etc., Supervision, Installation, Commissioning and Service.

MLK is a complete solution provider for electrical equipment, machines and switchgear. We do manufacturing, installation and servicing of all electrical equipment for industries.
Our mission is to design, develop and deliver complete systems or modules inhouse for electrical and automation engineering.
We provide industry trusted solutions from conducting pilot study to design consultation, programming, production of electric cabinets and electrical installation, as well as supervision, commissioning and service.
Our strength is our Group which integrates several areas of expertise, combined together creates optimal solution.
APOCCA designs and develop. MLK manufactures and install. TOGETHER WE DELIVER.
News
We have executed several projects within Sweden and Internationally across various industry segments
On February 6-7, we will be on site at the Industry Fairs in Malmö. The fair has the most influential players in the industry and it is an excellent opportunity to network, receive training and do business. In addition to meeting the entire industry at the same time,...
read more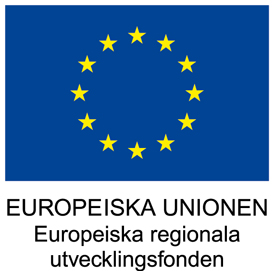 The demand for APOCCA's services is also increasing in Southeast Asia, which means that we will open up APOCCA Malaysia where, in addition to engineering services, we will also have panel building for the local market.
Let us be your trusted partner to successfully deliver your project within time, cost and agreed scope.
APOCCA Group
Get in touch with us and we will propose a solution that fits your needs. Contact us through the form below and we will be in touch shortly!