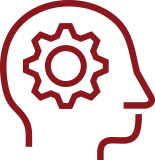 Is your company in need of a project manager to execute projects on time, within budget and on agreed scope?
We have industry proven practical experience in project management in various industry verticals.
Hire us as internal project manager and we will make sure the project runs smoothly and completed efficiently.
APOCCA can suport you with Industry leading Project Managers for both small and large international projects. They can manage from our office or on site at your preferred location.
We also offer Site Managers for pilot study, consulting, general inspection of systems and machines to diagnose condition, upgrades or safety.